TIE-DYE IS THE COOLEST FASHION TREND THIS SEASON 2019
Up until fairly recently, tie-dye was as dead as a doornail. But then Beyoncé wore it on holiday on the beach, Dree Hemingway chose the print for a red-carpet event and Justin Bieber turned up to church wearing it. Cult LA brand The Elder Statesman made it a mainstay of its vibrant, California-inspired collections. Last season, Prada, Proenza Schouler, Stella McCartney and R13 turned it into a catwalk trend and the high street is already making copies. Global fashion search platform Lyst reports that tie-dye is one of the fastest growing fashion search keywords of the year so far and
the Proenza turtleneck
 is the ninth hottest women's product. Tie-dye is back.
"It was a huge trend that we saw both on and off the runway and we embraced it from a wide variety of brands,"Net-a-Porter global buying director Elizabeth von der Goltz told us. "T-shirts were our key item; think the Ibiza degrade at Chloé, the purple tie-dye at Paco Rabanne, a bright and vibrant version at R13 and Stella McCartney's oversized T-shirt dresses in pastels colours."
Surfer girl T-shirts might be the obvious and most accessible choice (and doubtlessly the incarnation most favoured by fashion influencers), but it's the evolution of tie-dye that makes it feel fresh for 2019. Proenza Schouler applied the technique to denim, while Prada elevated the famously hippy print by using it on feminine silhouettes such as mini dresses and A-line skirts. Couture fabrics such as duchess satin furthered tie-dye's luxury credentials.
"Historically, tie-dye has a hippie, '70s flower power connotation, whereas the new spring tie-dyes are very modern," says von der Goltz. "From the more sophisticated colour combinations to the more elevated fabrics and the unexpected shapes, the new tie-dye is more elevated and fashion forward."
Selfridges has also bought into the trend in a big way, citing Prada, Balmain and MSGM as standout brands. "Acid washes and bright tones have transformed tie-dye from its hippy roots," says Selfridges womenswear buying manager, Luke Mountain, adding that modern iterations go beyond T-shirts. Tie-dye can be found "splashed across puffer jackets from Shoreditch Ski Club, wool jumpers from Balmain and embellished skirts and dresses at Prada".
TIE-DYE TRENDS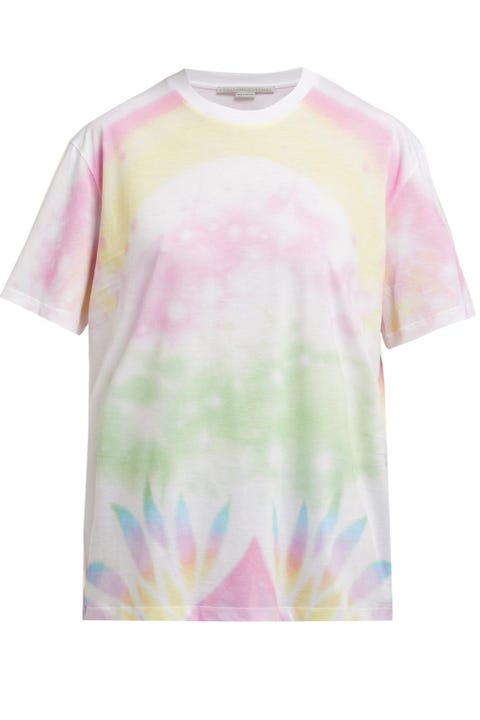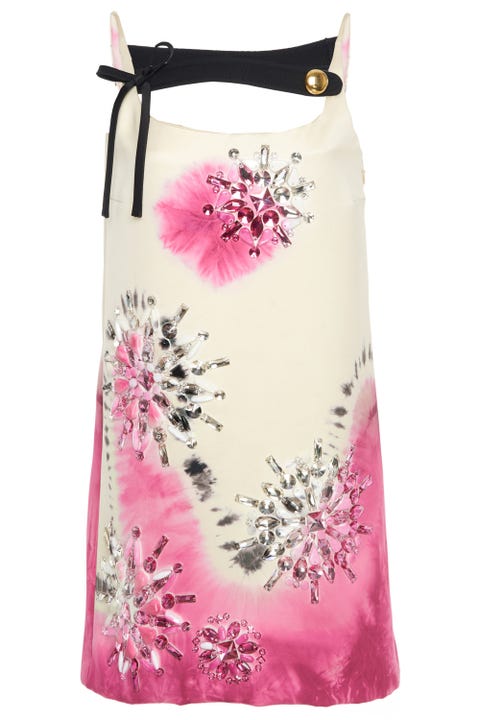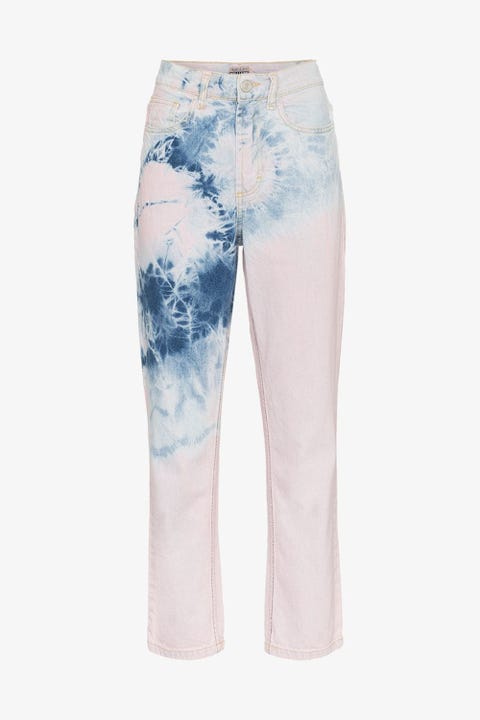 While 2019's tie-dye might be worn differently to its '60s hippy origins, its association with laidback counterculture has a relevancy. R13 founder Chris Leba's heavily tie-dyed new collection was an homage to childhood summers spent in Montauk, where every surf shop was dominated by splashes of dyed colour. He believes that the print has a particularly political potency.
"In the Trump era when right-wing politics is so loud, I think tie-dye can be viewed as a peaceful, but defiant protest against conservatives," he told us. "In some ways, there are a lot of similarities in terms of the backdrop then and now. In the 60s, we had Nixon in the White House with students protesting against the conservative right. Now we have Trump in the White House with women, immigrants and the LGBQ community fighting for their rights."
A Sai Ta, the designer behind his eponymous cult London label, agrees. He says his tie-dye-covered spring/summer 2019 collection, available at Dover Street Market, makes him feel "hopeful".
"It's as relevant to the times now as it was in the counter movement of the hippies," he tells us. "It's a reflection of freedom and hope. The tie-dye process always creates unexpected results and its outcome is always uncertain, which I guess is the mood of the times now. The unknown is more present."
Tie-dye might be the year's most woke trend, but another part of its appeal is its individuality. Traditionally, tie-dye is made by tying bunches of fabric with waxed thread, so the dye only covers exposed areas - meaning no two pieces are ever the same. In the '60s and '70s when tie-dye was pervasive, it became a symbol of individuality and creative expression through handmade, rustic versions that didn't cost much.
"This way of designing and dressing allowed complete individuality which can sometimes be lacking in fashion these days," said Kavita Kumari, a specialist print and dye technician at London College of Fashion. "The re-birth of tie-dye has actually provided individuals with the opportunity to reclaim some of their personal identity without looking like clones of one another. Consumerism has significantly shifted and although the fashion market is already saturated, it would appear that variation in fashion is still fairly limited."
At Net-a-Porter, Proenza Schouler's autumn/winter 2018 kaleidoscopic velvet turtleneck sold well, proving that this is a look that goes beyond the summer months usually associated with tie-dye – and once again that it's the hand-spun appeal that makes it popular. "Our customer is always looking for something special and batik and fabric treatments really give the impression of hand-crafted techniques," says von der Goltz.
Fashion's belated move towards to sustainability is the final factor behind the tie-dye resurgence. The industry is changing. More and more companies have pledged to scrap fur (Chanel, Versace and Jean Paul Gaultier included) and an increased number of rising brands have placed ethics at the forefront (Ninety Percent, Lark & Berry and Gabriella Hearst), while the idea of disposable fashion feels outdated and guilt-inducing.
Tie-dye's long-standing ties with artisanal methods and organic materials make it perfect for those who want to righteously wave their woke banner through what they wear.
"The current awareness around buzz words like 'fast-fashion' and sustainability is probably partly responsible for the regeneration of tie-dye in fashion today," said Kumari. "The re-generation and prevalence of tie-dye in 2019 derives from the changes to fashion as an industry. The association of sustainability, eco fashion and natural dyes are great influencers of the way in which tie-dye has re-emerged in fashion today."
So how to wear it now? Selfridges' Luke Mountain says it "works fantastically as a palette cleanser when paired with denim". Von Der Goltz suggests styling "one of Prada's ball skirts with a black bodysuit for evening and a more modern approach, or pair a T-shirt back with denim shorts in the height of summer to channel true LA style". For R13's Chris Leba, it's not quite as didactic. "There is only one way to wear tie dye," he laughs. "Any frickin' way you like because it is, after all, a symbol of individualism."
10 SPRING/SUMMER 2019 FASHION TRENDS TO START WEARING NOW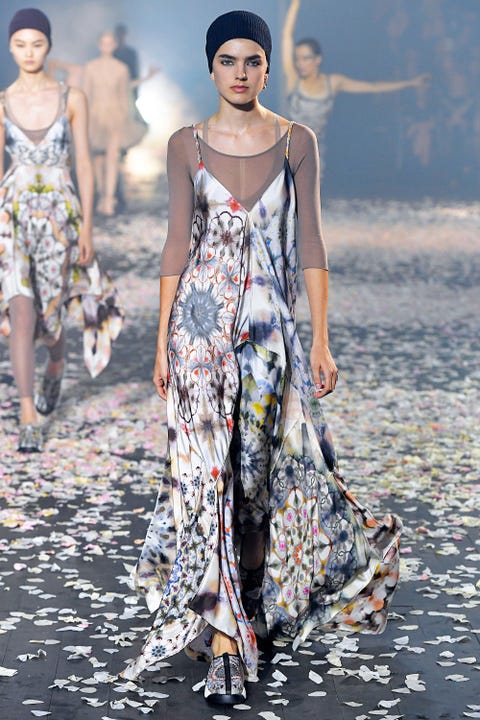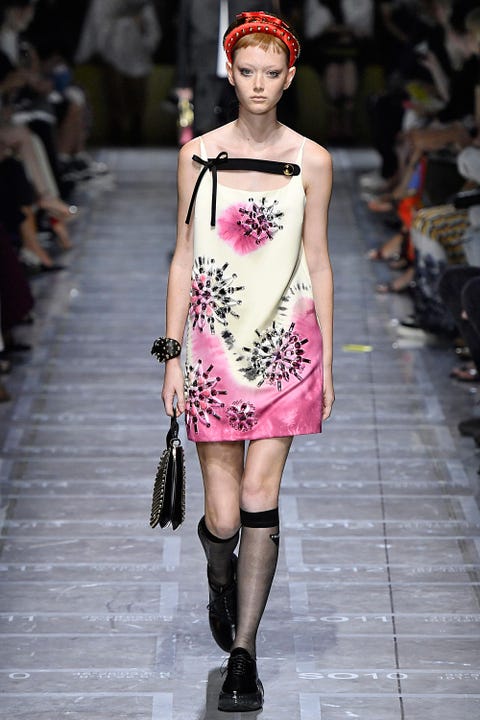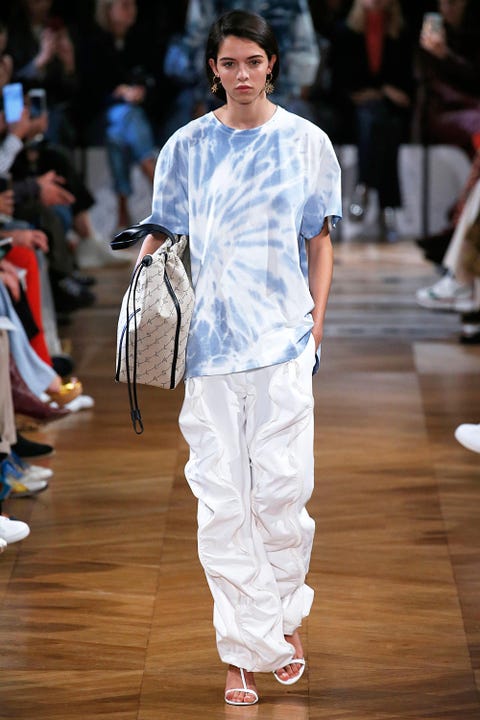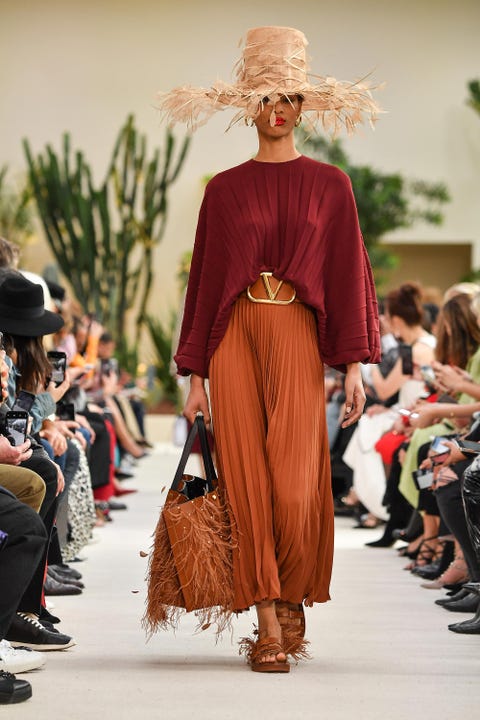 ---